Spiffing up the Retreat Center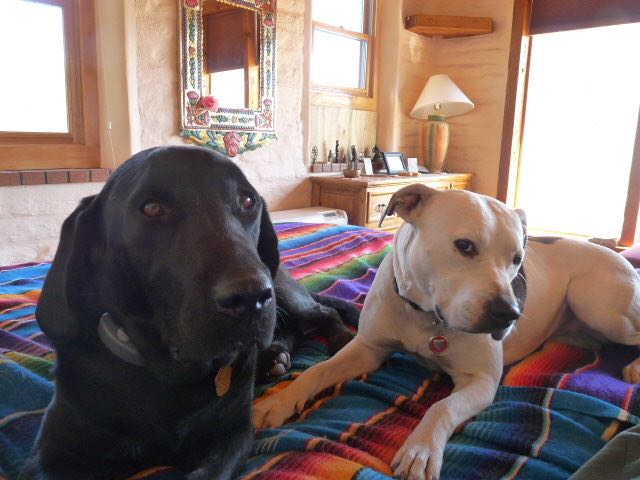 Because I've had so many wonderful people staying at the Heart and Wings Retreat Center, I wanted to give them more room. So I created a living space in the garage to use when I'm renting out all three units.
Among other improvents: I've converted the base of a leaky stock tank into a beautiful medicine wheel. It sits on a hill with great mountain and starlight views. I look forward to doing ceremonies there.
The crumbling old walkway has been replaced with one that's intact.
There are now bancos for sitting on the front porch, when the rocking chair and swinging bench are occupied.
I'm grateful to the kind and generous people who have put their hearts and skills into the work.
As someone who has no interest in decorating, I'm especially gratified by the consistent five star reviews of all three guest units on airbnb.
Please consider a visit. The area has a lot to offer, but, in my humble opinion, the dogs, alone, would be worth the trip.