Flying Dog Music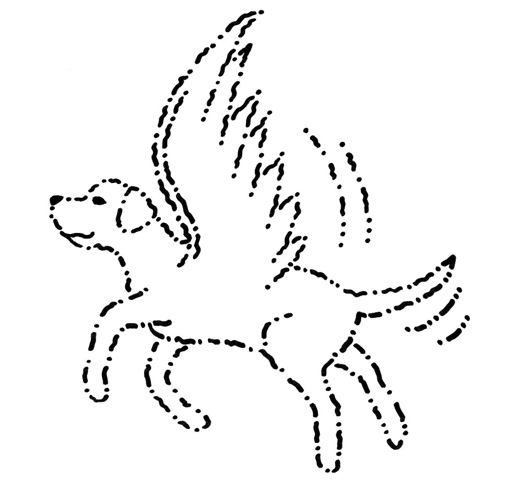 Horse Sense
Azaima Anderson is a woman of the world, and her music reflects her spirit of inquiry and devotional practice. From the time her mother taught her how to harmonize and distinguish classical composers from one another at age five, she has loved singing, writing, playing and performing.
Azaima's music is lyric-driven. Drawing from her country, pop, folk, rock, blues and jazz influences, she selects the style that will best serve the story.
She has been a Kerrville New Folk Finalist. Her album, Horse Sense, won the Down East Country Music Associations of America's Album of the Year, and her song, "Horse Sense" won the Country Music Associations of America's song of the year. Her songs have won awards in three different genres.
She departed from her lyrical roots to compose an album of prosperity chants in the Sufi tradition called Heart Lightning. This critically acclaimed work has a hypnotic feel and can be appreciated as a spiritual practice or as relaxing background music.
Her most recent release, Untamed, has a powerful, liberating tone. Some numbers advocate for causes Azaima cares about such as stray dogs, and the environment. Several tracks advocate finding one's own way in the face of others' expectations.
In addition to her work as a performing songwriter and recording artist, Azaima is also proficient in the healing arts, having created her own healing modality called Heart Lightning that can remove long-held mental and emotional blocks in as little as one session.
Azaima wrote the astrology column for a weekly newspaper for over ten years. She is certified to teach two styles of yoga, Kripalu and Kundalini. She trained as a shamanic practitioner in Mexico and Peru.
Her world travels have given her an appreciation of many traditions, styles and customs. She is now an ordained interfaith minister who guides meditation and healing retreats at her Heart and Wings Retreat Center.
Visit Azaima's page on CD Baby
Heart Lightning: A Musical Antidote to Troubling Times
Azaima has departed from her singer-songwriter roots to create Heart Lightning, an album of prosperity chants in the Sufi tradition. This meditative music is designed to foster gratitude and reverence for the gifts that surround us. She was deeply immersed with the meditative practices of a silent retreat when the tunes came pouring in.
"In these divisive times, the Sufi message of unity is welcome," says Anderson, an interfaith minister. The music has a hypnotic, serene feel, interweaving 3-part vocals with guitar, flute and percussion. "Sufi practice is not about books as much as sculpting ones self into the ideal being. Tracks on this CD can be harnessed to develop qualities including compassion, mercy, generosity, kindness, awe, and the ability to move through whatever stands in our way."
"At Sacred Music Radio we often receive music which artists would like us to broadcast. To promote any music on Sacred Music Radio the music must be appropriate in that it is what we consider sacred and really beautiful. When we listened to Heart Lightening by Azaima Anderson the decision was really easy to make as we were so moved by the beauty and tranquillity of the music on this album. We found it uplifting and inspiring. For example after listening to the track Bismillah the words and the beautiful sound stay with me. For over a month we featured this track several times a day and now it is broadcast as one of the tracks on our playlist."
– Michael Kenton, Sacred Music Radio
In addition to her work as a performing songwriter, Azaima has developed a healing modality, also called Heart Lightning. Designed for people in a hurry to move through what is holding them back, one session may be all that is needed to clear mental or emotional blocks. This work is particularly effective in conjunction with the perspective of an astrology reading and the clearing done through a shamanic healing, both of which she practices, although it alone may be all that is needed.
To see all of the services Azaima offers visit the homepage.
Click on the thumbnails below to view Azaima's music videos.